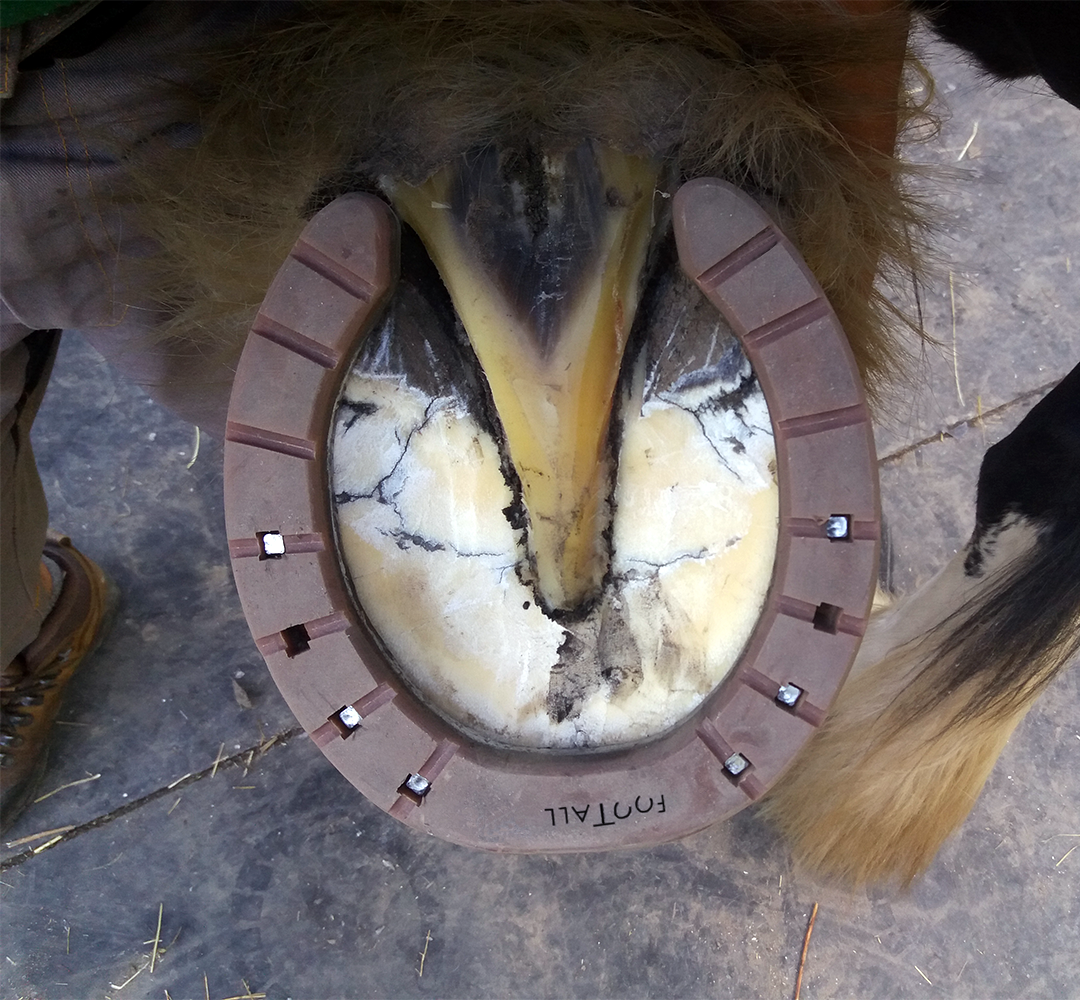 Footall, innovative horseshoe
Horse lovers are always looking for the ideal terrain, but with the FOOTALL horseshoes any terrain becomes ideal for your horse!
Characteristics
The Footall horseshoe was born from the experience and technical knowledge, from the passion for horses and farriery and from the study of the problems deriving from the use of the traditional horseshoe. An innovative shoe, made on the basis of a traditional horseshoe with the addition of a layer of our polyurethane with multiple capacities, which helps to stimulate and facilitate the horse's activity.
Excellent materials

Footall horseshoes are composed of two materials: the iron core, which provides stability, and the polyurethane, which thanks to its anti-shock properties absorbs shocks and vibrations, relieving the load on the horse's joints and tendons.

Cold shoeing

Footall shoes are easily cold shaped so as to be adapted to the hoof without having to modify the horse's nail and can be shod with the use of classic nails